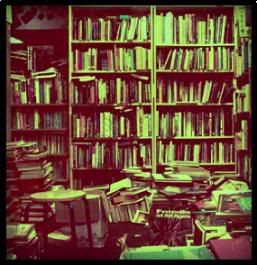 Let's talk about representation.
While swimming around out there in the blogosphere, I have splashed through articles after posts after tweets on the subject.  Just now, I started thinking of topics I could address regarding agents, managers, and attorneys for writers.  It's endless!  Here's an excerpt from my list:
               the difference between agents and managers
               why writers need attorneys
               what your reps should do for you
               what you should do for your reps
               how not to treat your agent
               beginning and ending those relationships
               interactions and communication: expectations and red flags
               difference between book agents and screenwriting agents
               approaching representation
               recommending other writers
And it goes on…
So I've decided to start with the beginning—finding an agent—and specifically in the book world as opposed to the screen world.  Why?  Because of a handful of posts I've read out there recently, and because of this topic: The "no response means no" policy on queries.
In case you're unfamiliar, a quick lesson: "queries" are what writers use to approach book agents.  A query is a letter that is intended to—in relatively few words—entice an agent to read a completed manuscript and make an offer of representation.  Some agents respond to every single query, even if it's just some version of "Thanks, but no thanks."  Some agents put out a blanket statement on their website stating that if they don't respond to a query, it hasn't been accepted…
Which has prompted a flurry of internet debate.
I'll give you a sampling of what's being said.  Agent-turned-MG-author Nathan Bransford brought up the question—should agents respond to everyone?—on his blog.  If you check out the comments, you'll see that lots of people chimed in, with the majority of comments being from unrepresented writers who fell down strongly on the side of believing that agents should respond to every single submission.
Natalie Whipple—YA author and former client of Nathan's—responded to his post with a brilliant commentary titled "Agents Are Not Your Employees.  You Are Not Their Customers."
Jessica Faust—a book agent over at BookEnds—had a post the very next day called "Seeking an Agent Is Not Seeking a Job."
Of course I have an opinion on the subject.  I think that the fury over the "no response means no" thing is… just silly.  Here's the deal: agents should be reading the work of their clients and responding to their clients and selling their clients' manuscripts.  Agents represent their clients.  Those clients do—and should—come first
Yes, of course agents are always interested in finding good writers, new writers, debut writers… but they are not obligated to read the work of writers who are not their clients.  It's the same way you are not obligated to open your own front door to a kid hawking candy bars.  It's the same way you are not obligated to talk to an unsolicited caller offering tree-trimming services.  Yes, the candy bars might be amazing.  They might be chocolate spun from gold.  They might be heaven in a foil wrapper and worth well more than the $3 being asked and taking just one tiny bite would be life-changing… but you are still under no obligation to make a purchase.  You are not even obligated to stand on your doorstep and listen to the spiel.  You have a life, after all.  Your own kids, your own dinner in the oven, perhaps even your own candy bars waiting to be eaten.  Same with the tree-trimming.  Maybe your maple could stand to be pruned.  And maybe this trimming service is the best in all the land.  Maybe they make trimming look like choreography and trees look like art.
Doesn't matter.
It's still your choice.  Your call.  Your time.  You're the one who knows how much money you can afford to spend on outdoor services, and whether or not your cousin is coming down next weekend with his own buzz saw, and if you just happen to prefer the less manicured look of an overgrown, deeply shading tree.
Same thing with agents.  They are the only ones who know what their work load is like, and how many meetings they have scheduled this particular week, and how many calls or emails they need to make to their current clients, and the height of the stack of manuscripts waiting to be read.  Yes, they represent writers but if they don't represent you, they don't owe you an answer.  Is getting an answer nice?  Well, sure.  But answers take time and, from what I understand, time is at a premium for agents.  It's something I understand all too well.  Time is one of my most valuable commodities, also.
What do you think?