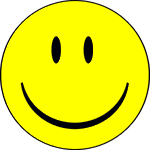 1.  Many apologies for the lapse in posts.  Things have been happening and I will be able to share Good News soon, but in the meantime, all has been phone calls and frantic writing and pitch meetings and the like.  Oh, and also laundry and soccer games and dishes and carpool and homework to oversee and squabbles to referee.  Such is the beautiful chaotic mess of my life.
I read YA author Sarah Dessen's blog regularly (well, as regularly as I manage to do anything), and I love how she describes her life.  She flies around the country on book tours and gets all kinds of love from GMA and is generally really fancy… but then she goes home to her husband and daughter in NC where they live a somewhat quiet, rural lifestyle that includes chickens.  I am totally enamored with her world, which doesn't seem at all to be chaos.  Also, I love her books.
2.  Speaking of books, I couldn't be any happier for my dear friend — and another YA author — Nina Berry!  Not only is she is finishing up the last of her Otherkin trilogy (which I get to read almost as fast as it can fly from her sparkling brain down through her fingertips), but she has just inked a deal with Harlequin Teen for a new series!  It's super smart and really glamorous.  I have loved what I've read so far, and so will you!
3.  Under the topic of "Random," my friend, songwriter-composer Megan Cavallari just sent me a link to this video.  There's a lot of international awesomeness happening here (man, hat, bridge, flag) but, most amusingly, the song that the guy is accordion-rocking is one Megan wrote years ago for a Barbie movie.  Doesn't that make you adore the universe?
4.  This weekend, we attended the Grilled Cheese Invitational and saw Richard Cheese and Lounge Against The Machine in concert.  The fact that these two things exist reminds me that living in Los Angeles is kinda great.  Not as great was my choice of clothing — jeans — combined with what seemed to be the first day of summer.  It felt like we were watching the concert from the surface of the sun.
5.  Things that have been just so wonderful recently, in no particular order: the loving, connected community of Chime Charter School, my unbelievably smart and savvy book agent, friends from way back in the day who still know how to laugh together, grapefruit from the tree in our front yard, and Game of Thrones.
How are you?